You could be forgiven for feeling that virtual reality is practically synonymous with less than stellar, quickly made horror experiences. If you've ever played an Affected game then you know that it doesn't fall into that category. It is certainly a horror experience, just not a bad one. Affected has always been gorgeous, well crafted, and creepy as hell. And when I say always, I'm talking about a long time in VR terms.
Affected has been around since the DK1 days when it offered three smaller experiences including The Manor, Hospital and Carnival. When Fallen Planet brought the game to the Gear VR they dropped the hospital and the carnival experiences and buffed The Manor experience, making it longer and giving it more depth, and changed the name to Affected: The Manor. That they were able to cram the experience on to the Gear VR and have it relatively close to previous versions was pretty miraculous. Well they have now brought Affected: The Manor to the Rift and it's the definitive version of the horror experience.
Before writing this review I had to go back and replay the Gear VR version. I wasn't super happy about that because me and horror games are not the best of friends. But I had to. For science. When I played the Rift version a few days ago I could tell that it was better, but I thought that it was mostly better shadows, textures and graphics. That's not the case though. While a lot of the same tricks are used to scare you, much, if not all of the experience seems to have been remade from the ground up for Rift.
I like to get the negative out of the way first in my reviews and this version of the game certainly has some so let's get right to them. The first is that I feel Touch implementation was not handled very well. I have to give credit where it's due and say that using the flashlight with the Touch controllers really adds to the immersion, but there is only one flashlight and no hands. All of the added immersion from being able to control the flashlight is destroyed when you inevitably try to look at your other hand. It's just not there.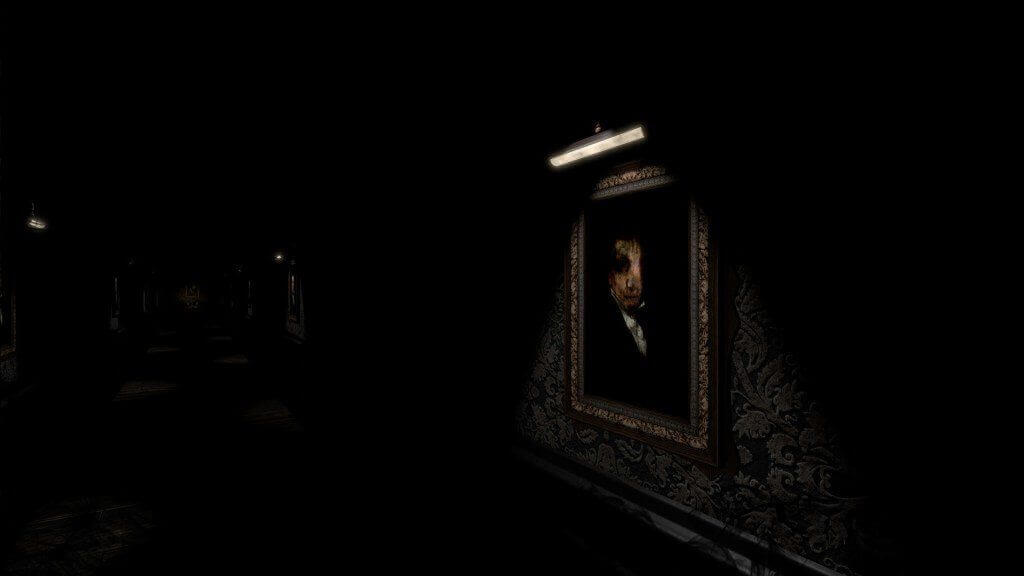 I also wish that there was more, or even any interaction with the environment. And I wasn't alone in this. Every person that I put in the game at work commented on their missing hand and the fact that they couldn't touch anything in the environment. In the Gear VR version the flashlight is tied to your head movement and I almost feel that it would have been better if they had stuck with that for the Rift and just ignored Touch because these two things remove you from the experience.
Moving away from touch, I also had trouble with collisions in the game, usually trying to walk through a door and getting stuck. I can only assume that what is going on is the actual player position as far as the game is concerned doesn't change when you physically move in the real world. When this happens you are actually standing beside the player controller so when you line yourself up with the door, the player controller winds up hitting the wall. This could be solved by sitting down while you play so you don't wander but at the start of the game it is recommended that you play the game standing. It may seem like a minor nit-pick but a horror experience like Affected has nothing to fall back on when the immersion is broken. There are no game elements that would be enjoyable without the immersion of VR so when you are constantly getting these little reminders that it's just a simulation it brings down the overall experience.
It relies on jump scares more than I like and more than it needs to. The Manor is a creepy place and it puts me on edge the moment I get into it. The first couple of jump scares get me too, but by the end the shelf falling over, the picture falling off the wall or the door slamming no longer fazes me. When the girl whispers "behind you" as I walk into a dark room, that's the kind of thing that gives me goose bumps and makes me not want to turn around. And it works even if nothing is there when I do turn around. A few jumps at the beginning to set my nerves on edge are good but after that they are unnecessary and even detrimental to the experience because I come to expect them and in some cases even predict them.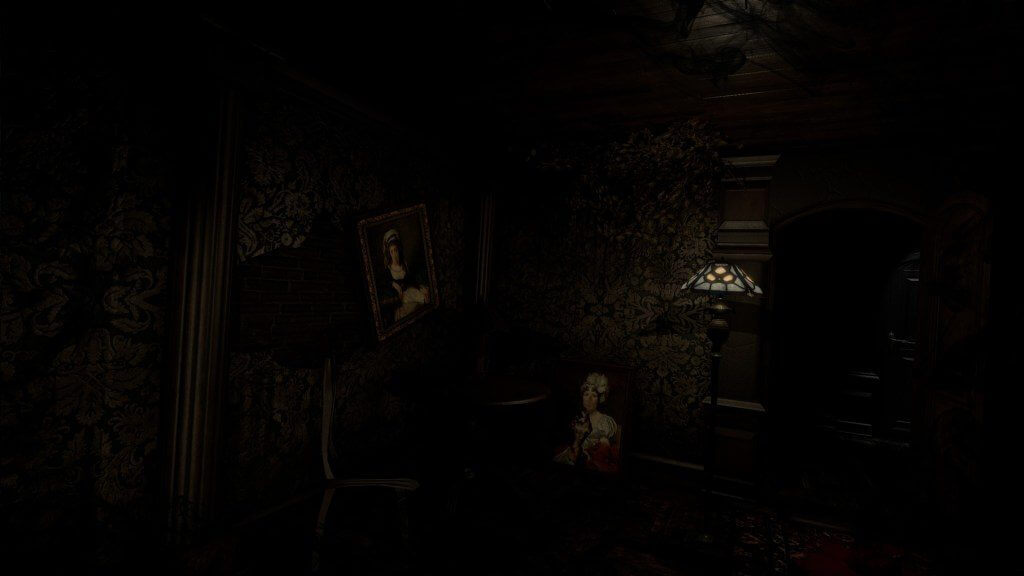 I'm not sure whether this next point is a negative or not but I wish that this was more than a haunted house. The Manor is gorgeous to look at and creepy as all get out when you aren't being frustrated by the points above but there isn't really much to make me want to go through it more than once or spend the amount of time that it really deserves enjoying the scenery. It takes a fairly good chunk of time to get through, at least for the kind of app that it is but I keep wishing for Resident Evil type puzzles to make me really have to explore and get to know the house.
There are choices to make this time around as well. I'm not sure how many there are, but I know that I watched others play the game and they found areas of the house that I didn't see in my playthrough. At one spot there are two staircases to choose from that lead to different hallways. There are probably more areas than those so if you do decide to go through more than once you aren't guaranteed to have the same experience every time. That does lend some replayability if you're the sort who plays these games for fun and not because you have to for a review (did I mention that I'm a bit of a coward when it comes to these games?).
The graphics are spectacular. Again, everyone I put through it at the office marveled at how detailed everything was. It is the best looking and most diverse version of The Manor that we have seen to date and I'm sure that horror lovers will be hoping that they give the same treatment to the hospital and the carnival in the future. I would be totally happy with them moving on to something else, but horror and VR seem to be joined at the hip and as I said at the beginning, there are a few less than stellar attempts at it. Because of that it's good to have people like Fallen Planet working in the category and really showing how well it can be done.
It seems like I gave a lot of negatives in this review but I don't want to give the wrong impression. The Manor is a very well made experience. It could perhaps use an update to fix a thing or two, but if it's not the best horror experience you can find on Oculus Home it's definitely one of them. In fact the only other horror title that comes to mind that might compete is Dreadhalls, but they are very different games doing very different things. It's obvious that Fallen Planet has a passion for the series and has put a lot of work into making it what it is. If you've played Affected before and enjoyed it you should absolutely be playing this version. If you've never played Affected before and you think you might like Horror, give it a try. The only people who perhaps shouldn't be playing this game are people who have played before and didn't like it. Affected: The Manor is the definitive Affected title, but it is still very much Affected.
Article By:
Daryle Henry | Dads And Dragons
daryle@dadsanddragons.com
Twitter:@DAD_Daryle
Oculus ID: theregoes2
Scoring
Comfort Level

75%

Graphics

95%

Sound

90%

Terror

70%

Presence

70%
Around the Den