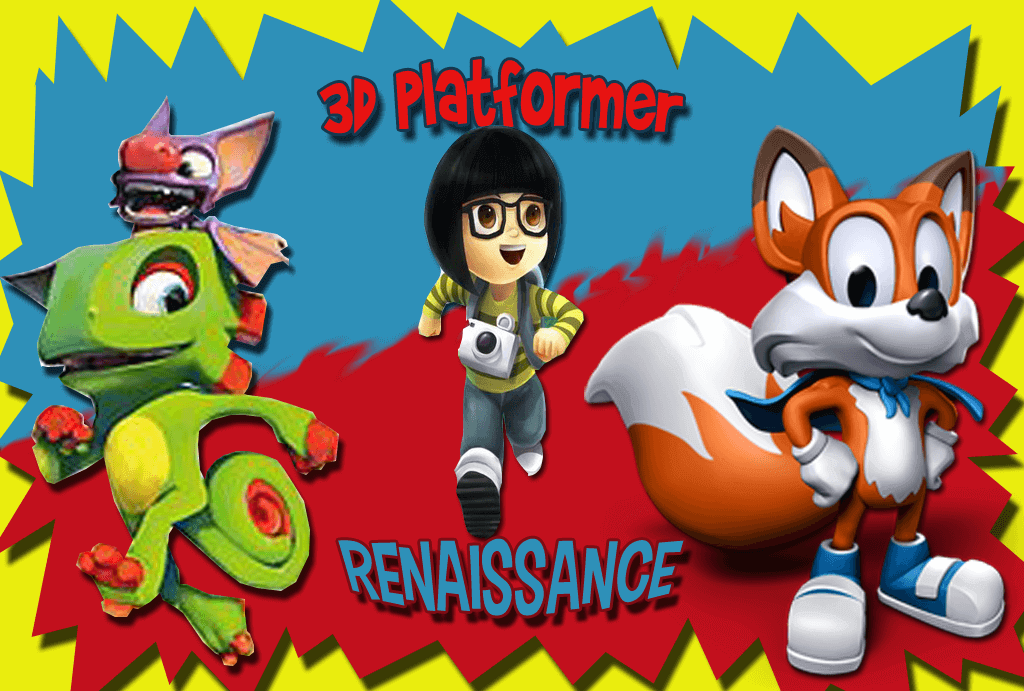 If you stick around this site long enough you're going to learn that I love two things above all else when it comes to video games. Virtual reality, and 3D platformers (3DP from here on). Not long ago I had a major jones to play a good N64 era inspired platformer, full of bright colours and silly characters. At the time there weren't that many of them to play. I knew that Lucky's Tale was coming to the Rift whenever Oculus decided to release Rift, but I didn't want to wait. I began searching YouTube to see if there were any new 3DPs that I had not heard of. Who knew, maybe there were some on PC that I'd never played? I had been a console player for my whole life after all.
The first one that I saw was a game called Clive and Wrench. I became obsessed with the thought of playing that game and it looked like it was going to see release soon. Unfortunately (for me, but probably pretty fortunate for the game) after releasing a single level demo the developer decided to pretty much scrap everything and start again. He got the amazing cartoonist Luigi Lucarelli to draw some characters for him and completely changed the look of the entire game. Needless to say, it didn't release when I hoped it would. In fact, it's still in development with no release window that I've heard of. And that's really too bad because, though it may not have been the first in the new 3DP renaissance, but it was definitely one of them. Had he released it way back he would have been on the forefront of this wave of wonderful games that has come and is still coming. Hopefully the changes that he made are worth the trade off and from the videos I've seen, they look to be.
Since then there has been a crap ton of 3DP's released and most of them have been pretty good, if not amazing. I'm going to be finding and playing as many of them as I can for this series of articles and telling you all about them. As much as I am able I will also include videos of gameplay. So, if you've been starving for 3DPs or you just can't get enough of them you'll want to check the site each week and subscribe to the YouTube channel so that you don't miss any of it. I've got a few to work through already but if you know of some that you want to see, just let me know by shooting me an email to the address over on the right there. If you are a dev, or know a dev who is making one and you want it included here, do the same.
I'm super excited about this series and I hope that you're going to come along with me on this. There will be a new entry every Monday until I run out of games to play. And we're going to start off strong with Unbox. One of the quirkiest, and most beautiful 3DPs I've played in a long time.
So check back here on Monday for the first segment in (please read this in a deep, loud, super echoey voice) 3D Platformer Renaissance!