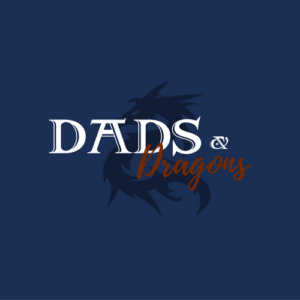 Welcome to Dad's And Dragons, a website for geeks, dads, geek dads, dads of geeks and anyone else really. Dad's And Dragons will cover all the geeky, nerdy things that we want to cover. We will have blogs, videos, contests, merch and more. But aside from that, we also throw festivals in our small to medium-sized Ontario hometown. The first is a wizard festival that will be very attractive to people who love Harry Potter as much as we do. The other is yet to be decided, but will likely be a convention of some sort.
We are a "For Purpose" organization, which is a way of saying that we donate most of our profits to charity. We're not in this to get rich. We're in this to do something that we love to do and to help others in the process.
What you're seeing today is the bare bones of what we are trying to build. Over the coming weeks the site will grow to cover more areas of geekdom and hopefully become a pretty rad place to hang out online.
If you want to know more check out the About Us page. Thanks for stopping by!